Tax Values

Set and modify the tax rates (for GST, Sales Tax etc) that apply to ticket transactions.

From the main menu bar, select Maintenance > Tax Values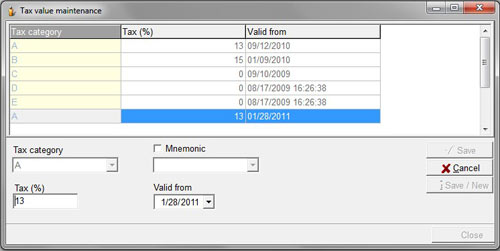 Highlight the Tax Category for which you wish to modify the tax rate and click on the Modify button. (refer to the Tax category names in Maintenance > Tax Categories if required).

In the Tax(%) field enter the tax rate.

In the Valid from field, set the date from which you wish the tax rate to apply using the drop down calendar.

Click on Save when finished.