Events
Dynamic Section
Quickly change the number of seats available for General Admission events.

From the main menu bar, select Maintenance > Events

Select the Dynamic Sections tab at the bottom of the page.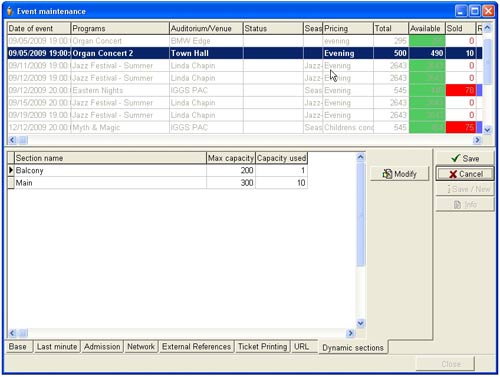 Highlight the Section Name and click on the Modify button

A pop up box will appear called Section capacity.

Enter the new number of seats in the New capacity field and click on the OK button.