Network User Maintenance

Register the users of your system who sell tickets through your Network (via the Regional Ticket Server database).

From the main menu bar, select Maintenance > Network User Maintenance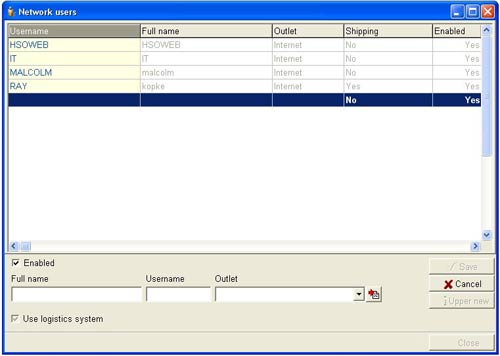 Click on the New button.

Enter the name of your Network User in the Full name field in the Username field, assign this user a short user name.

NOTE: The Username and Password MUST be the same as the User name and password you use to log into the main program.

From the Outlet drop down box, select the Network name to be associated with your network user.

Check the Enabled box to allow the user to be enabled on the Network.